Press release :
Zaratan – Contemporary Art is pleased to announce the opening of "The Advantages of Poisonous Plants", a solo exhibition by Roi Carmeli, which presents a series of new works produced during his residency in Lisbon.
Carmeli proposes an ironic interpretation of the myth of Adam and Eve, highlighting the complex relationships between the innate material properties of symbols and their meanings in the contemporary world.
His residency at Zaratan was supported by Creative Scotland.
Text by Gemma Norris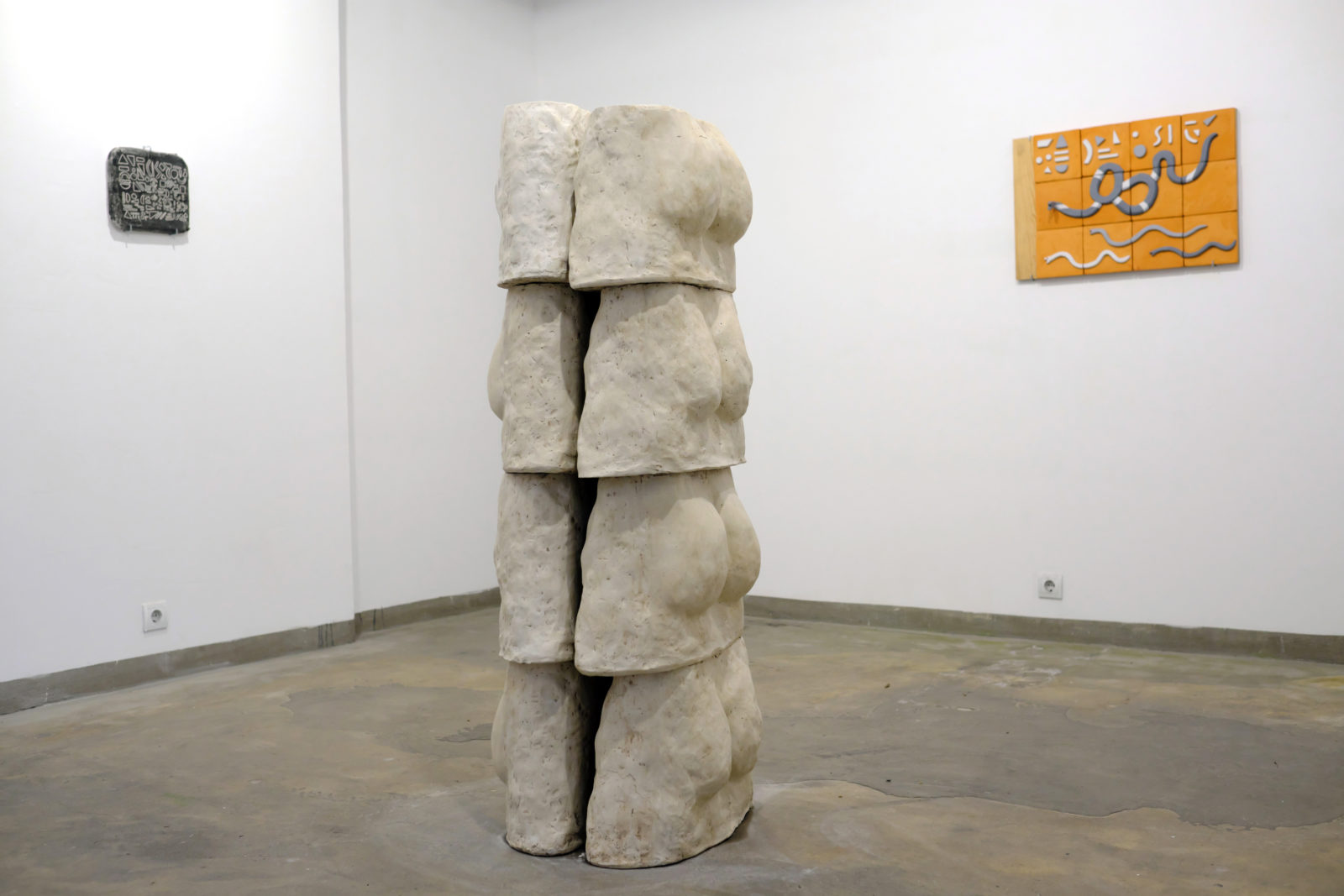 Totem (An Ode to Adam & Eve), Collaboration with Tom Krasny, Plaster casting, 150 x 52 x 42 cm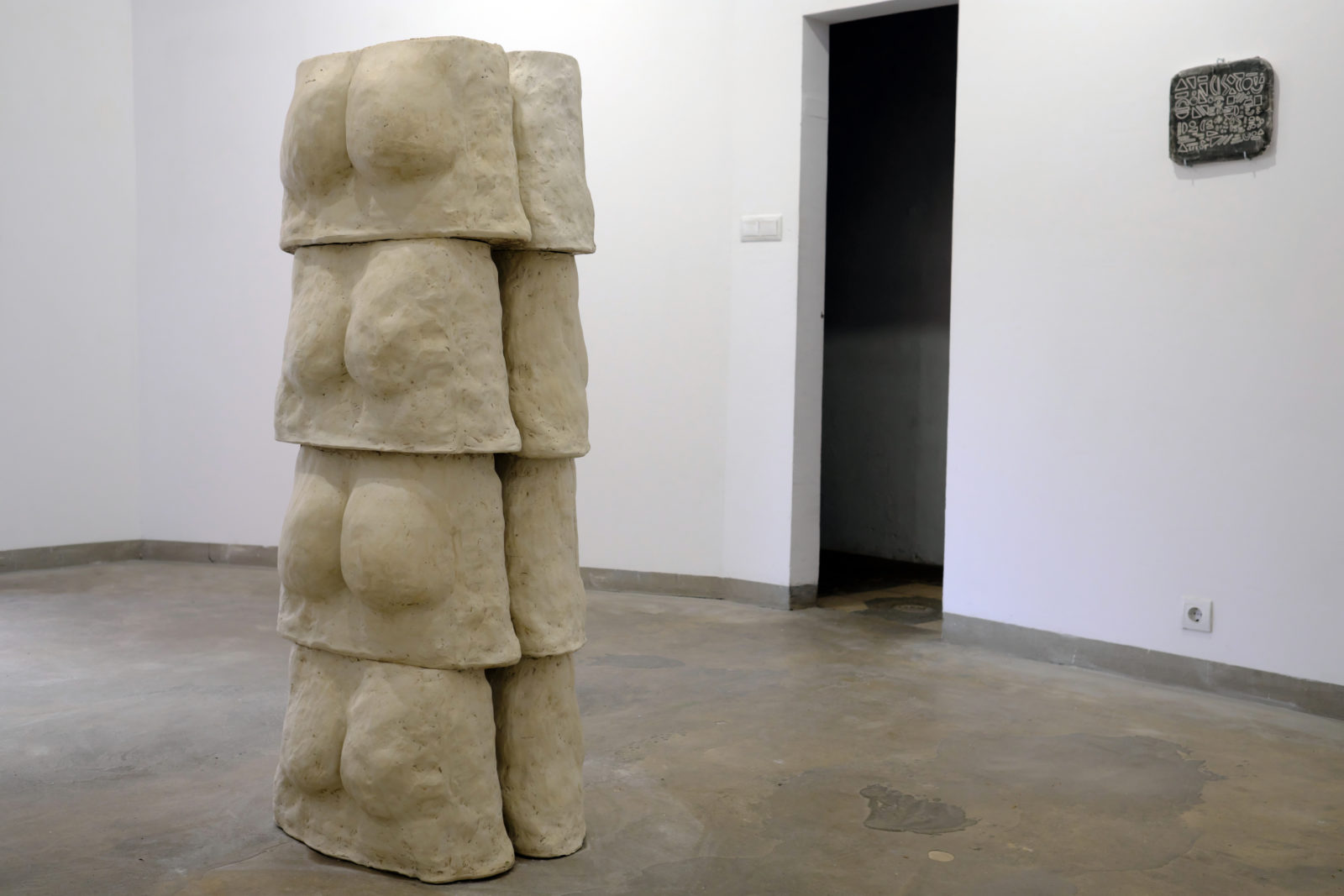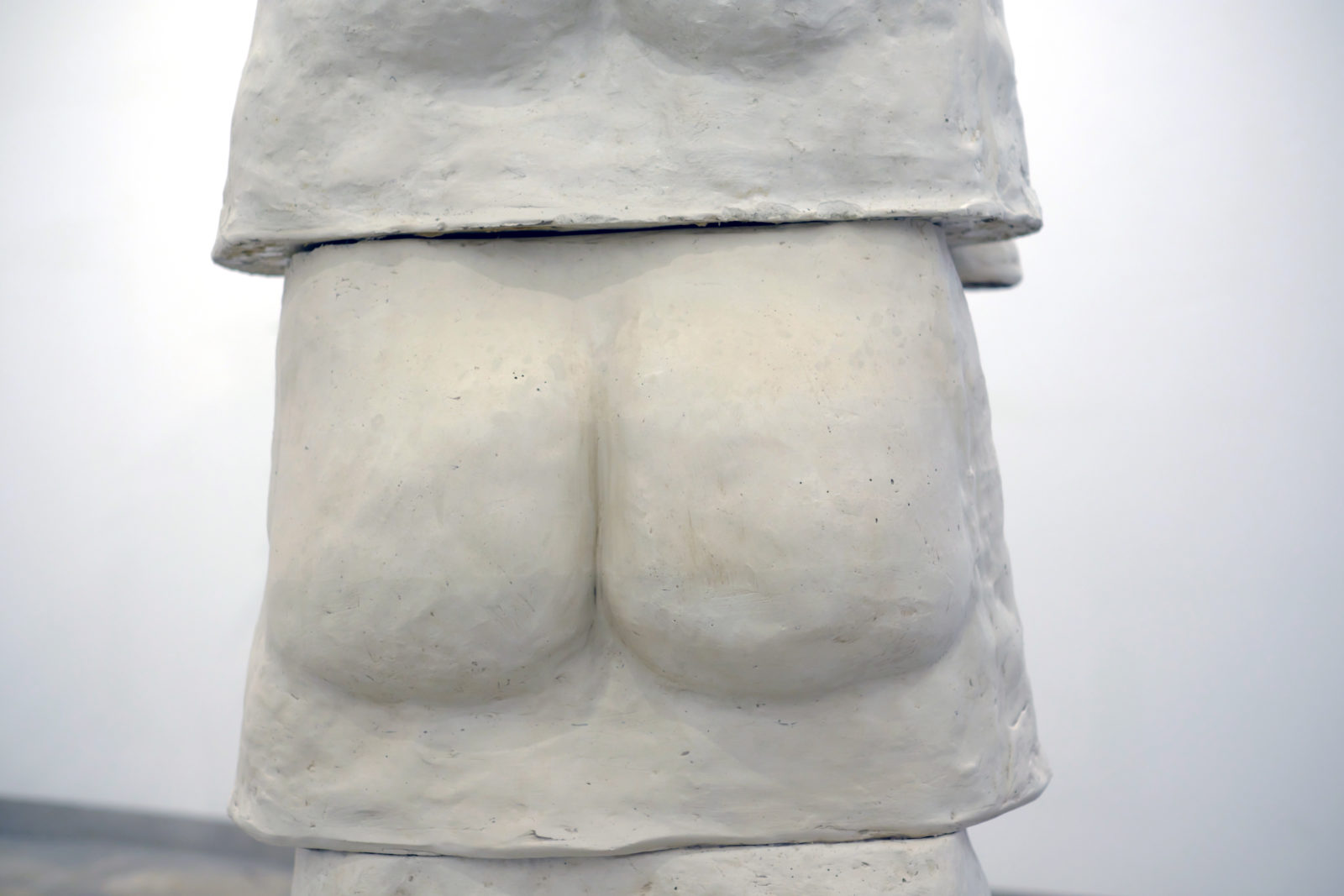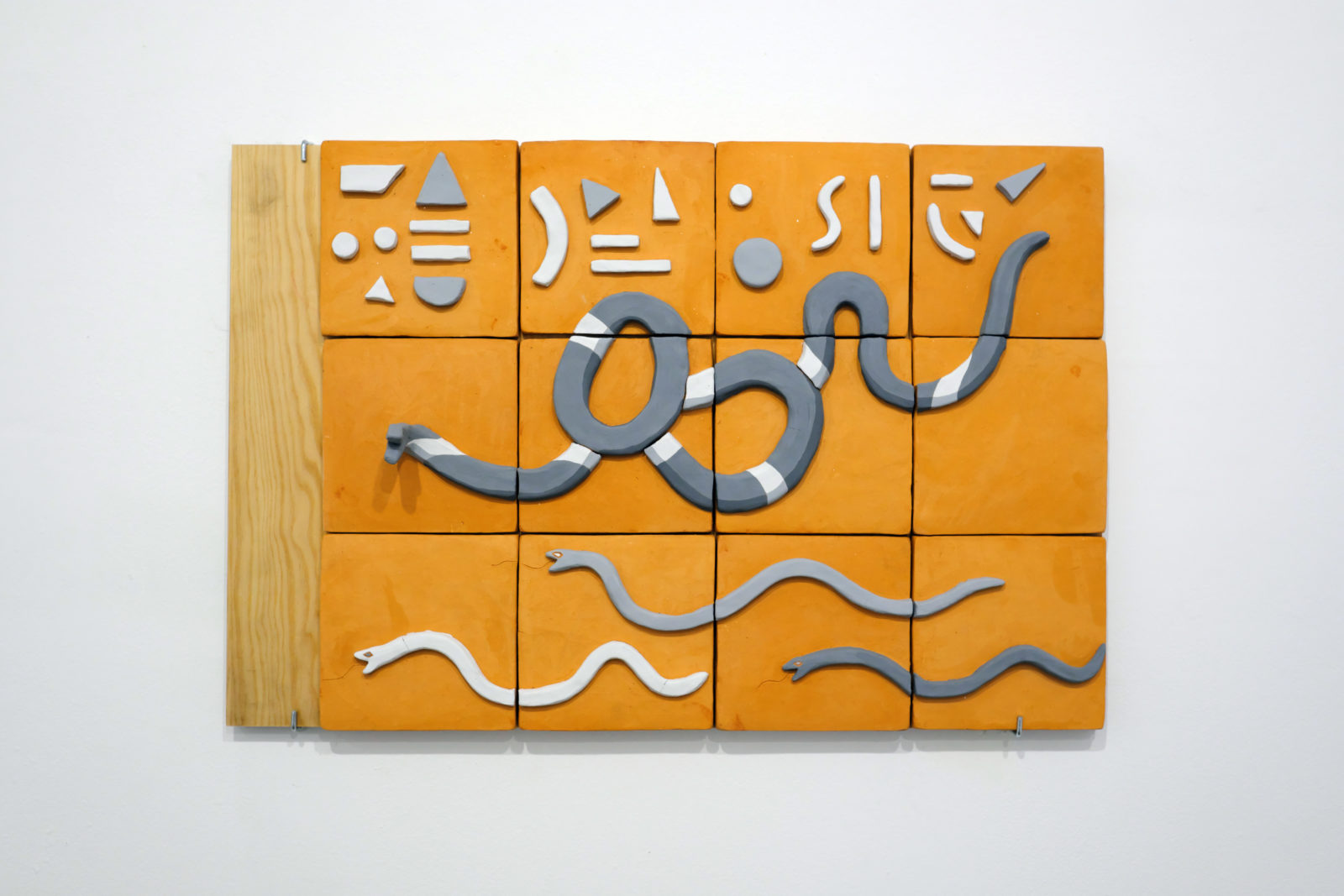 Mother of All Snakes, Ceramic, Paint (tile panels mounted on wood), 70 x 50 cm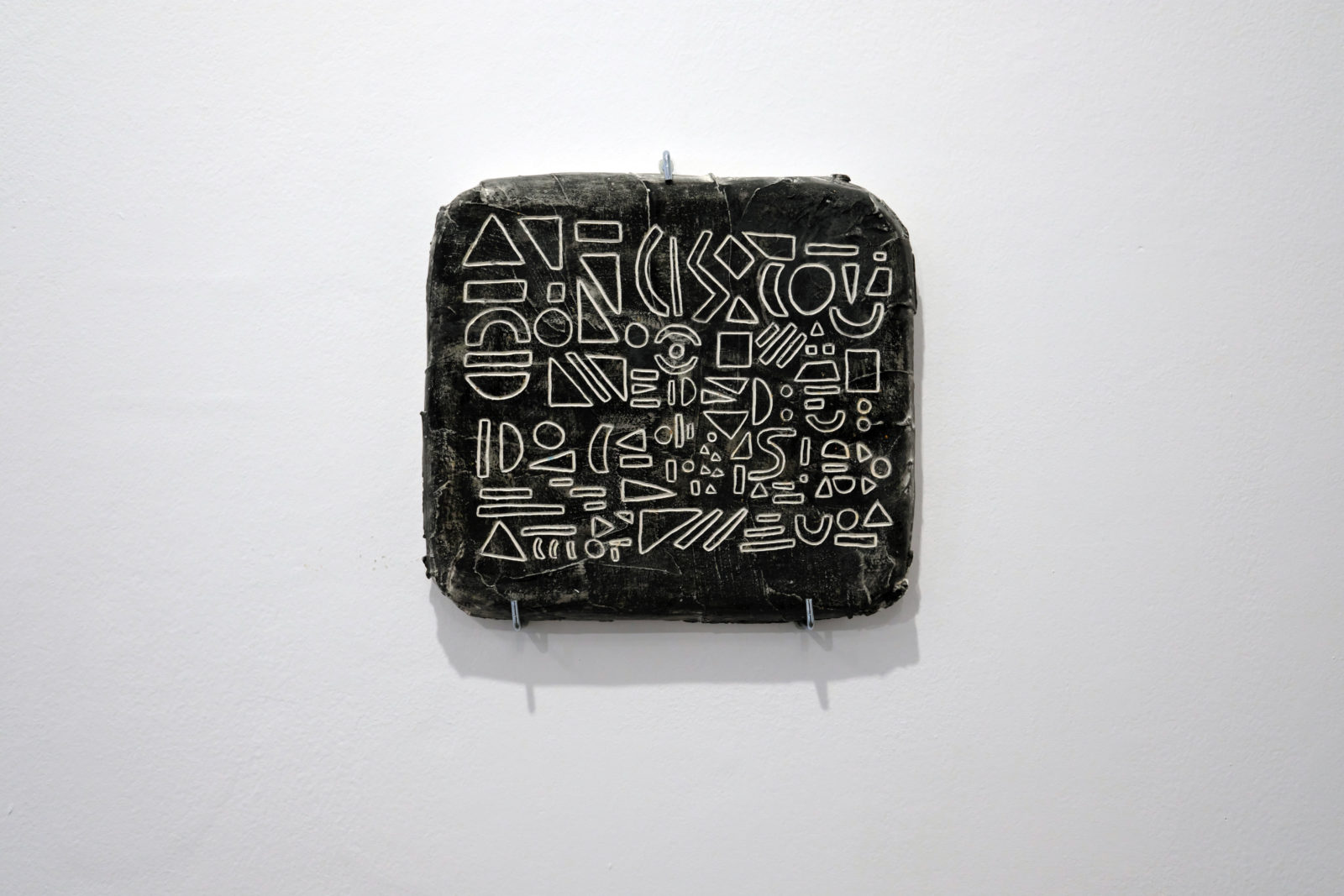 >|<(^)_-, Engraved plaster, Paint, 30 x 24 cm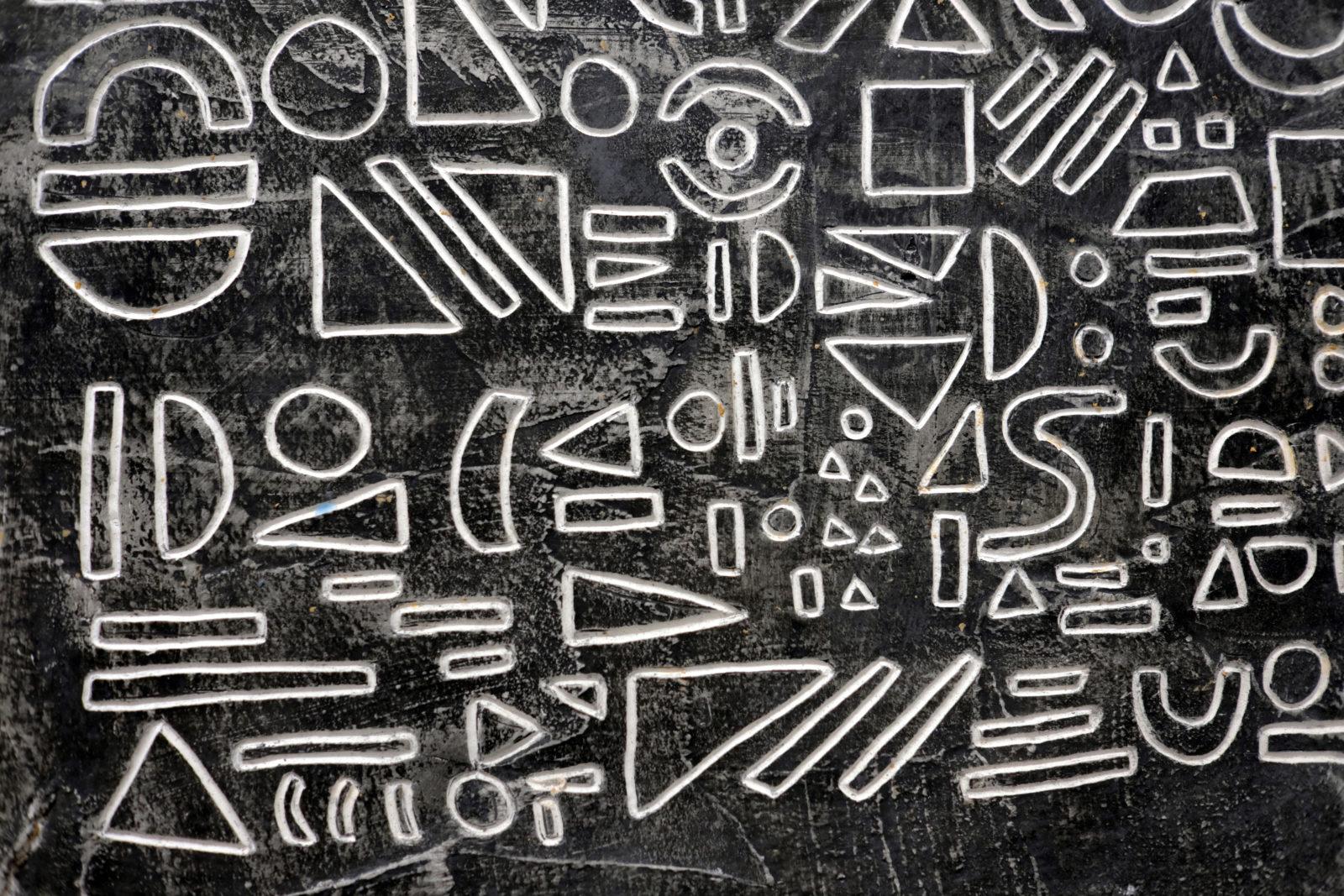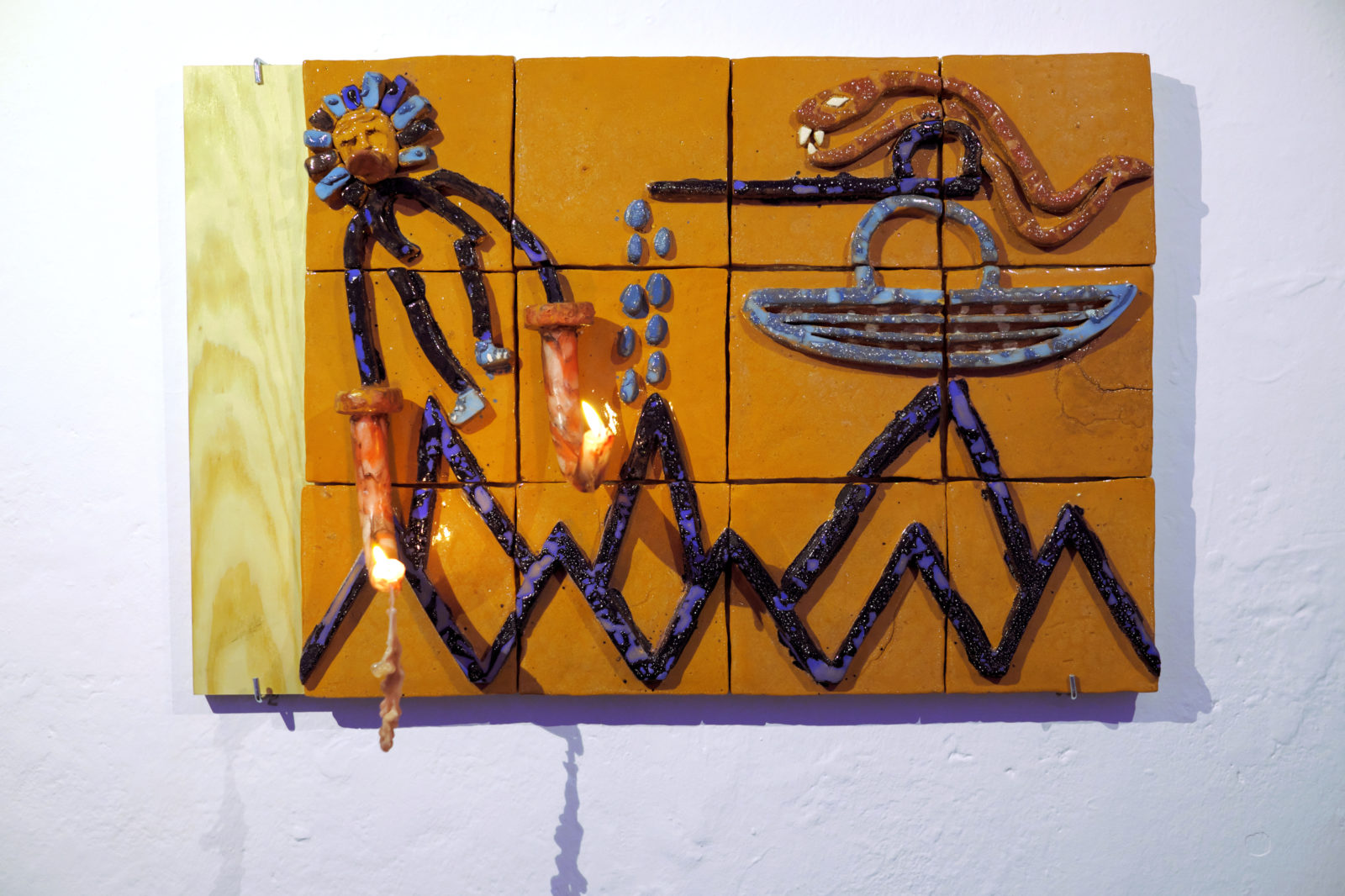 Bacalhau, Glazed ceramic (tile panels mounted on wood), 66 x 34 x 40 cm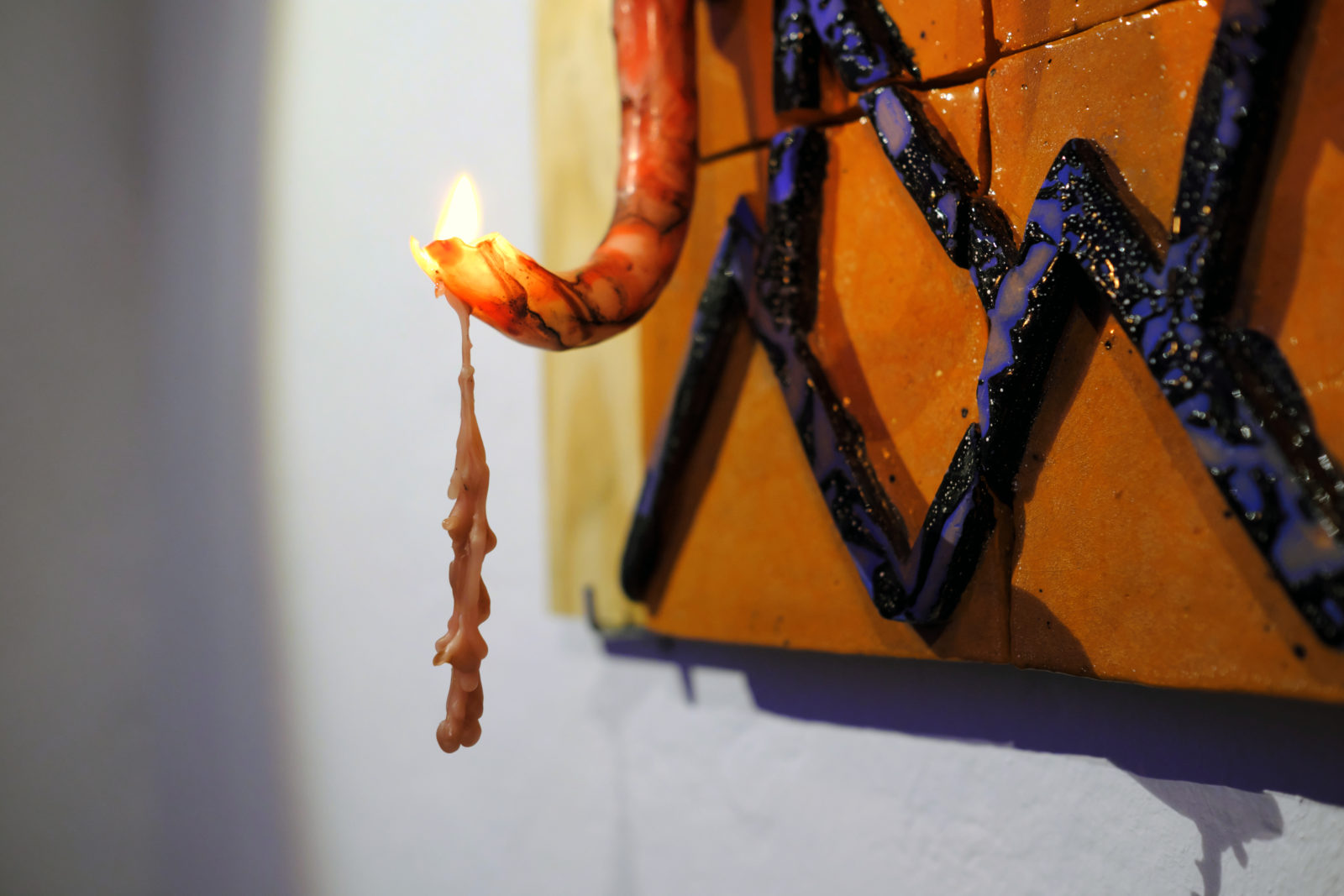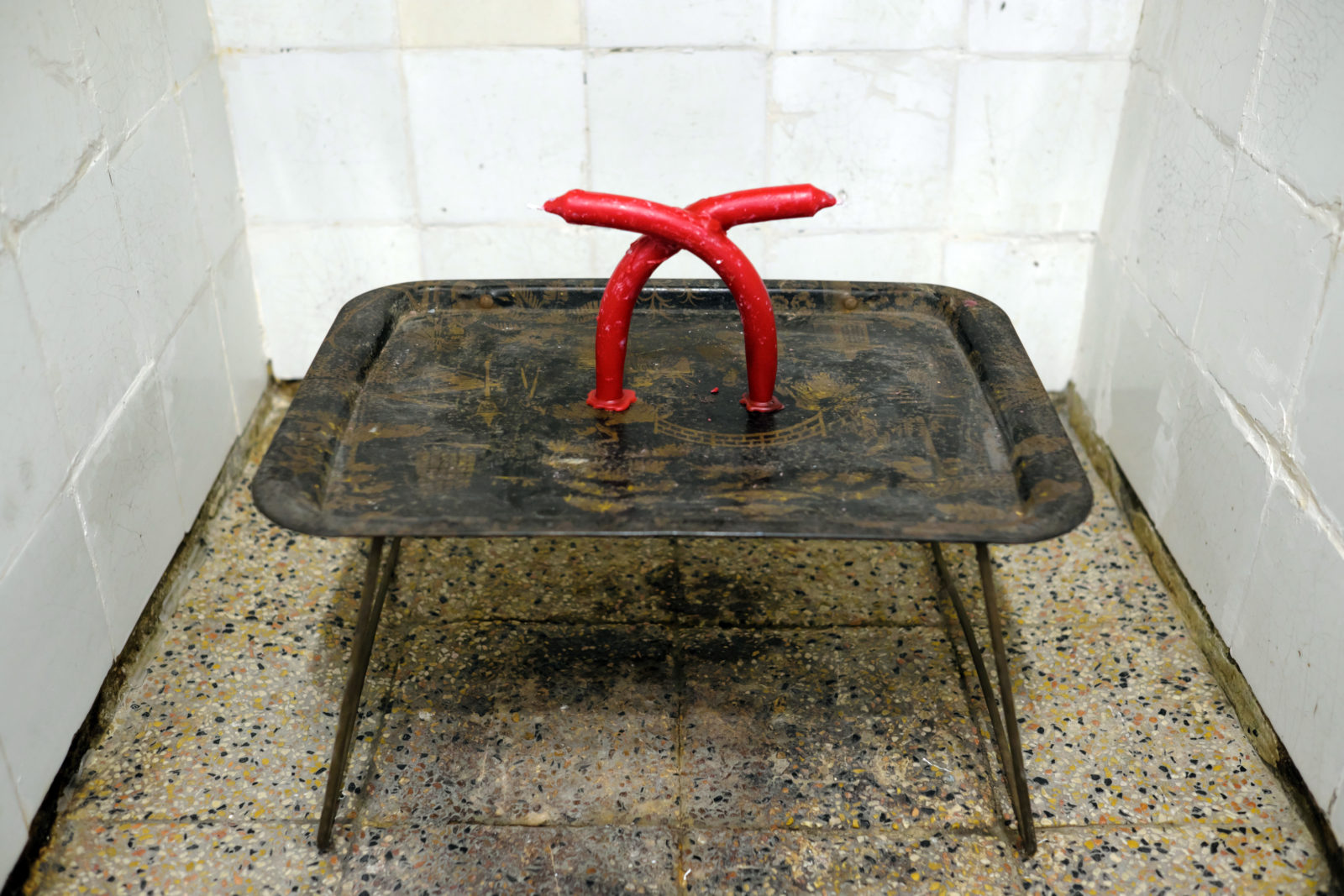 Adam&Eve, Found object, bent candles, time-specific duration, 43 x 36 x 40 cm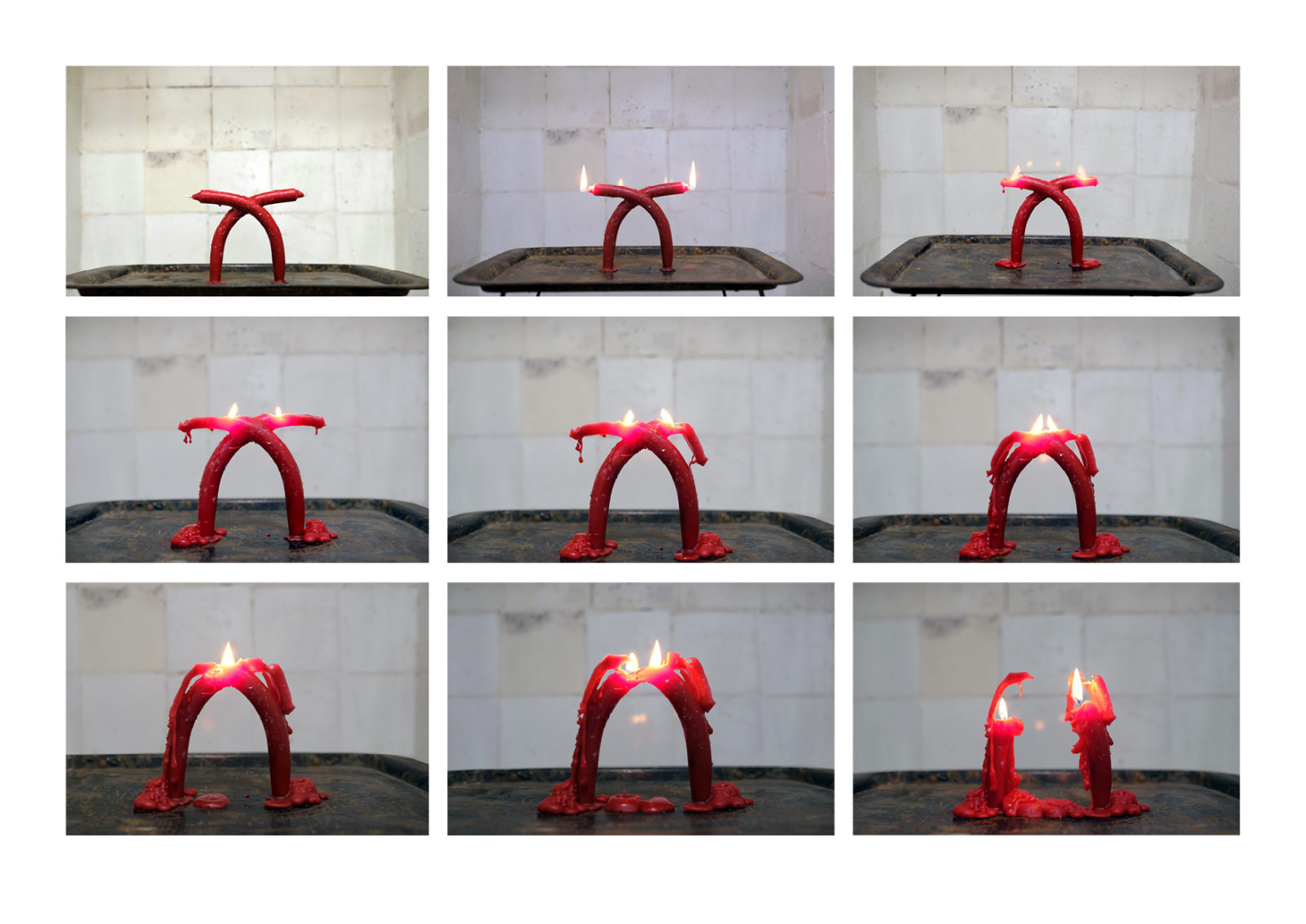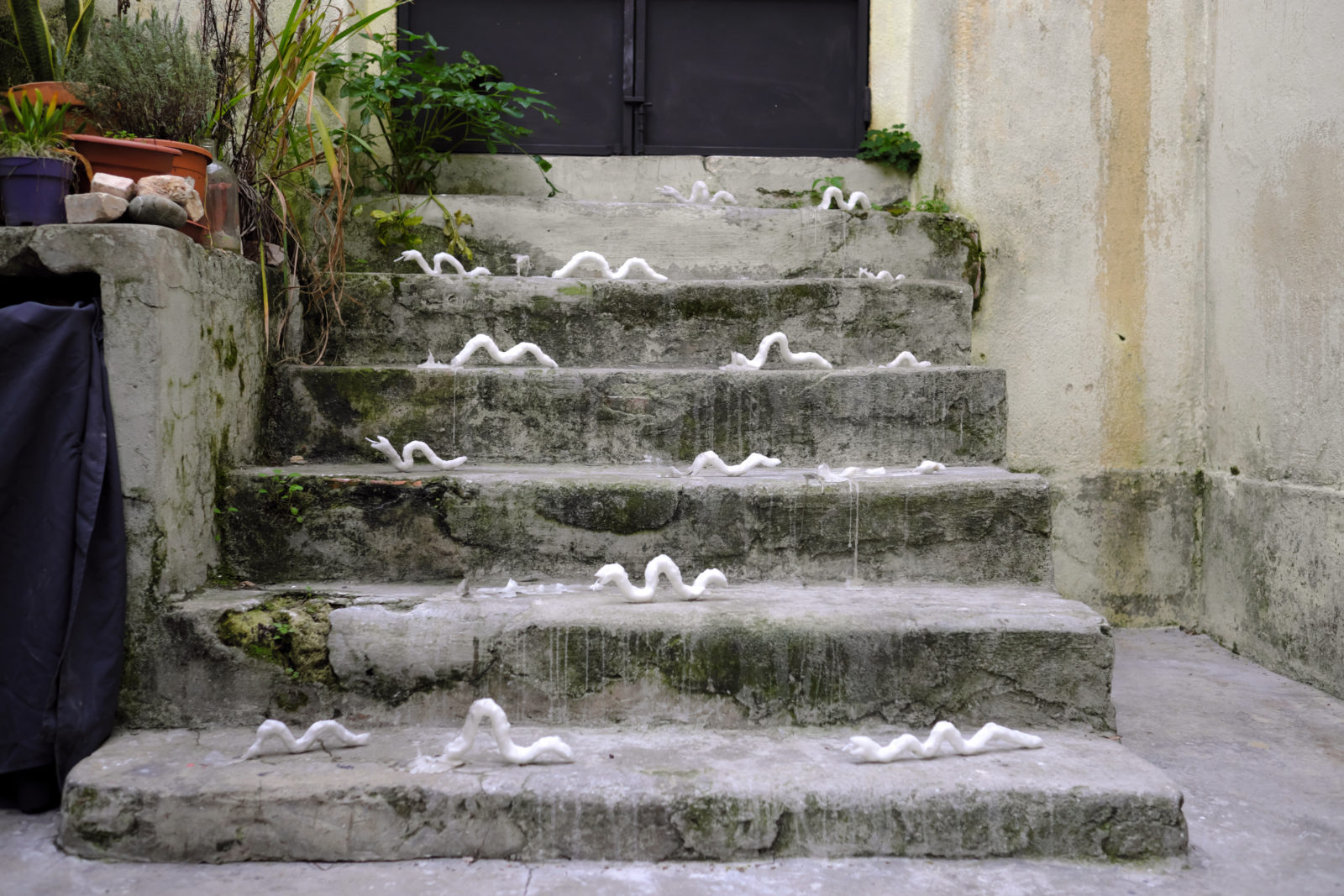 Guardians (in progress), Handmade candles, Site-specific dimensions and time-specific duration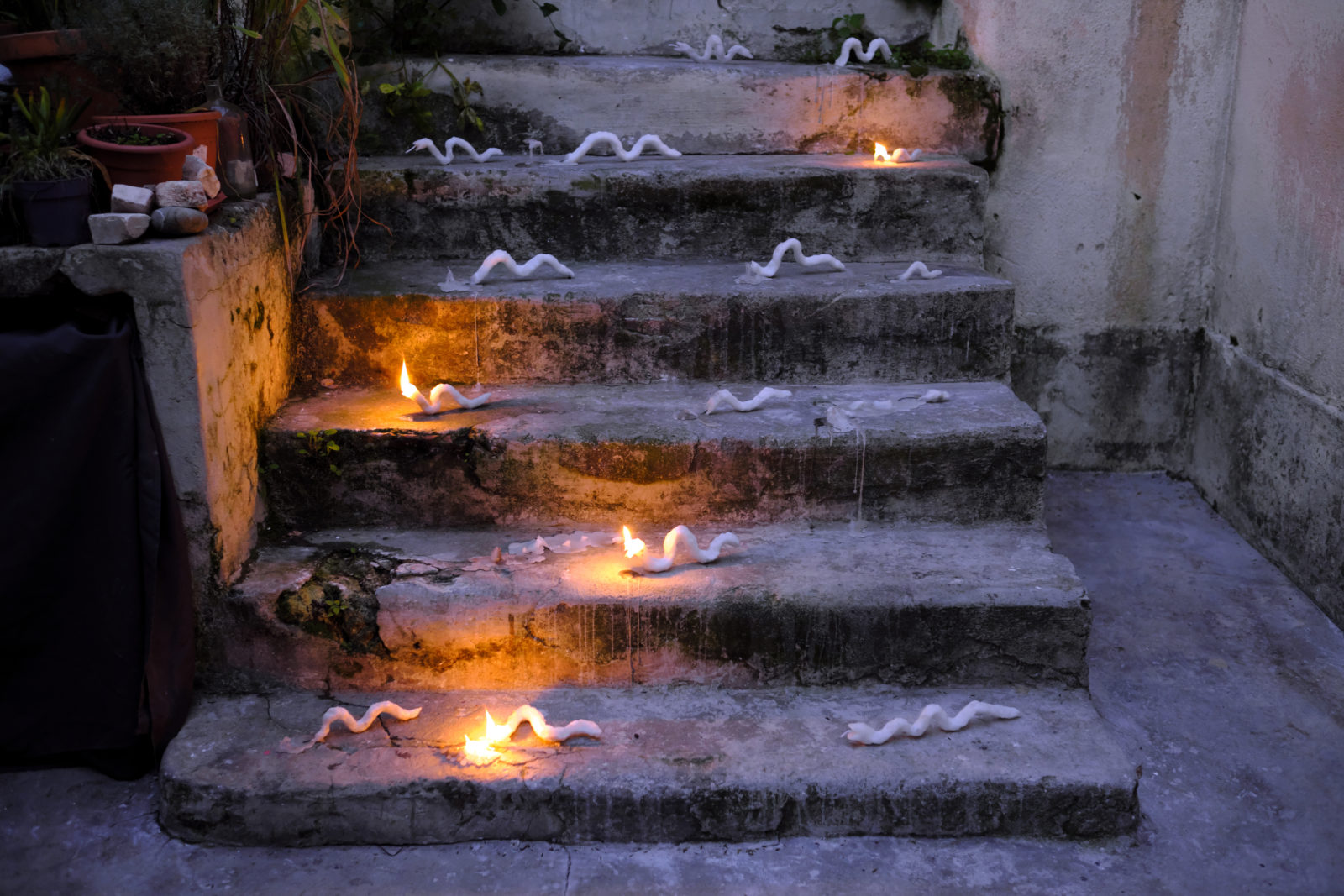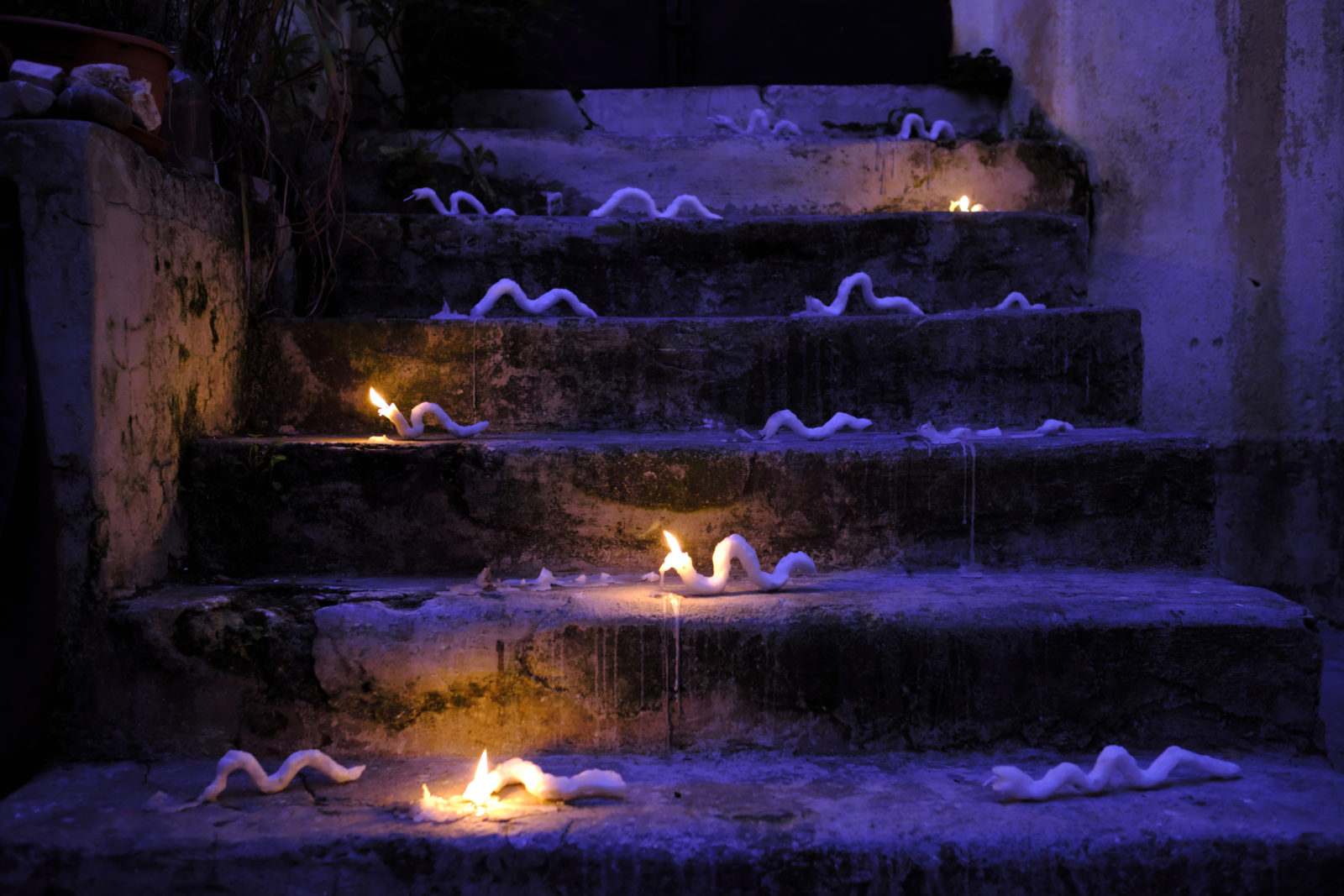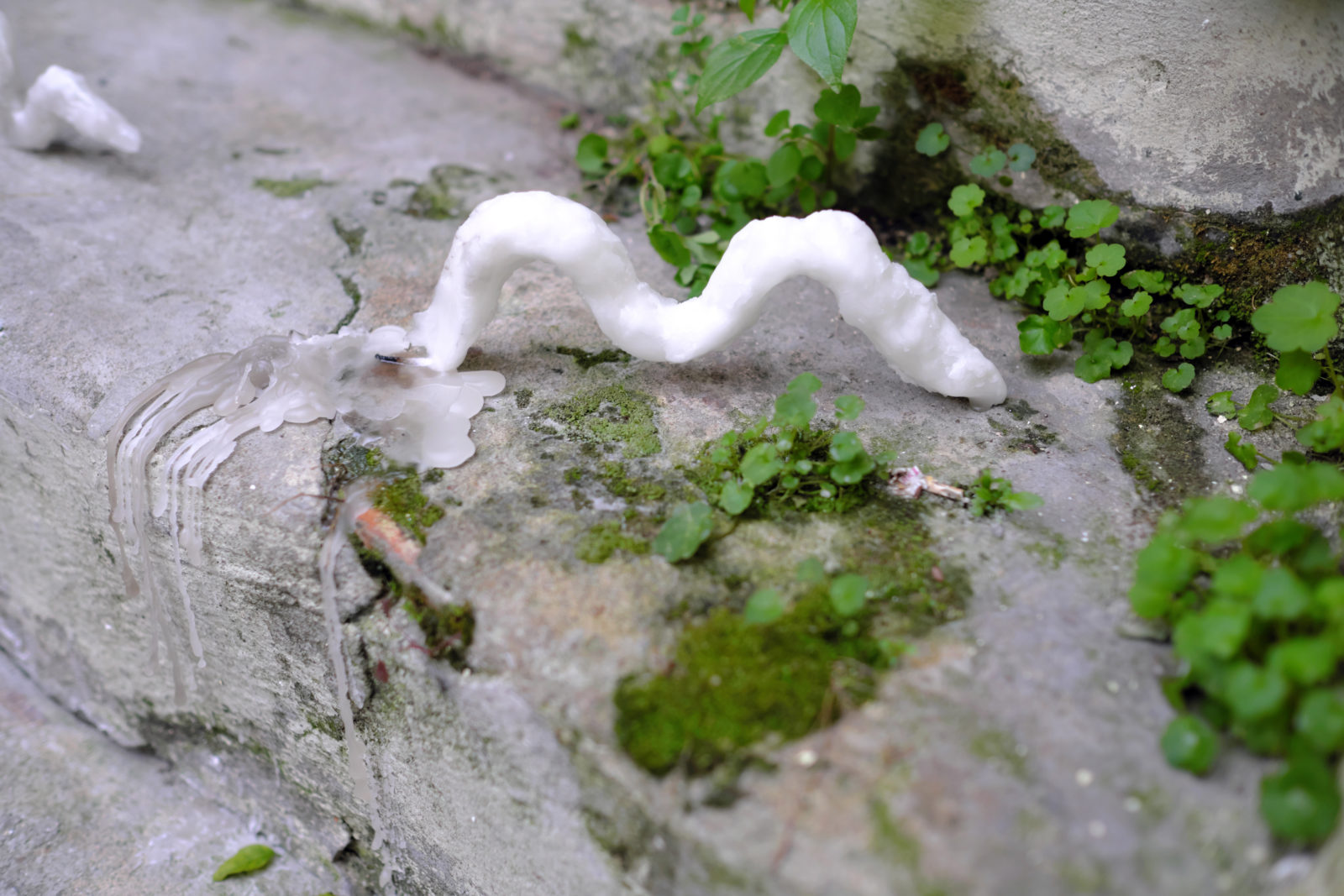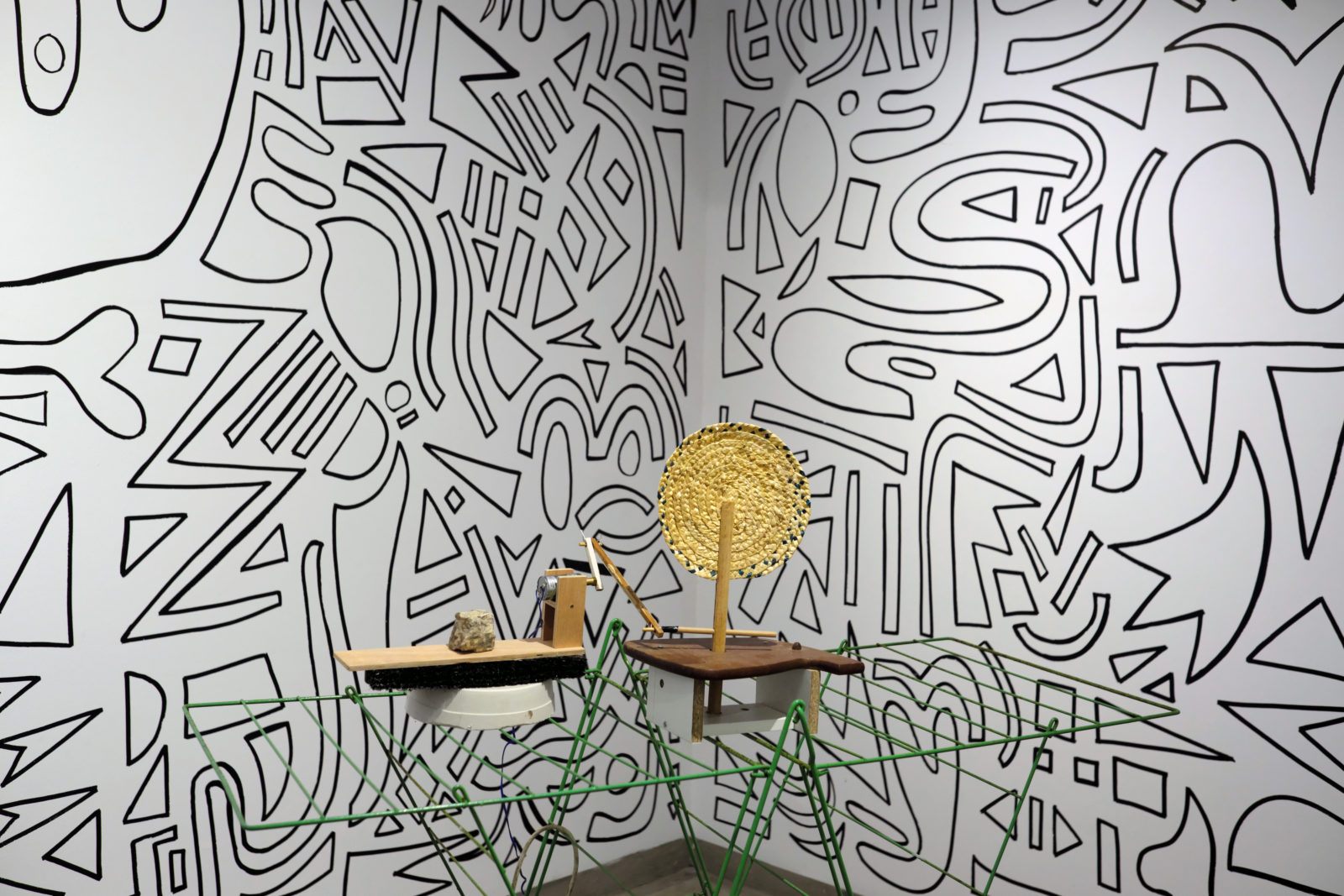 Untitled, Fan, DC motor, wood, marker on wall, site-specific dimensions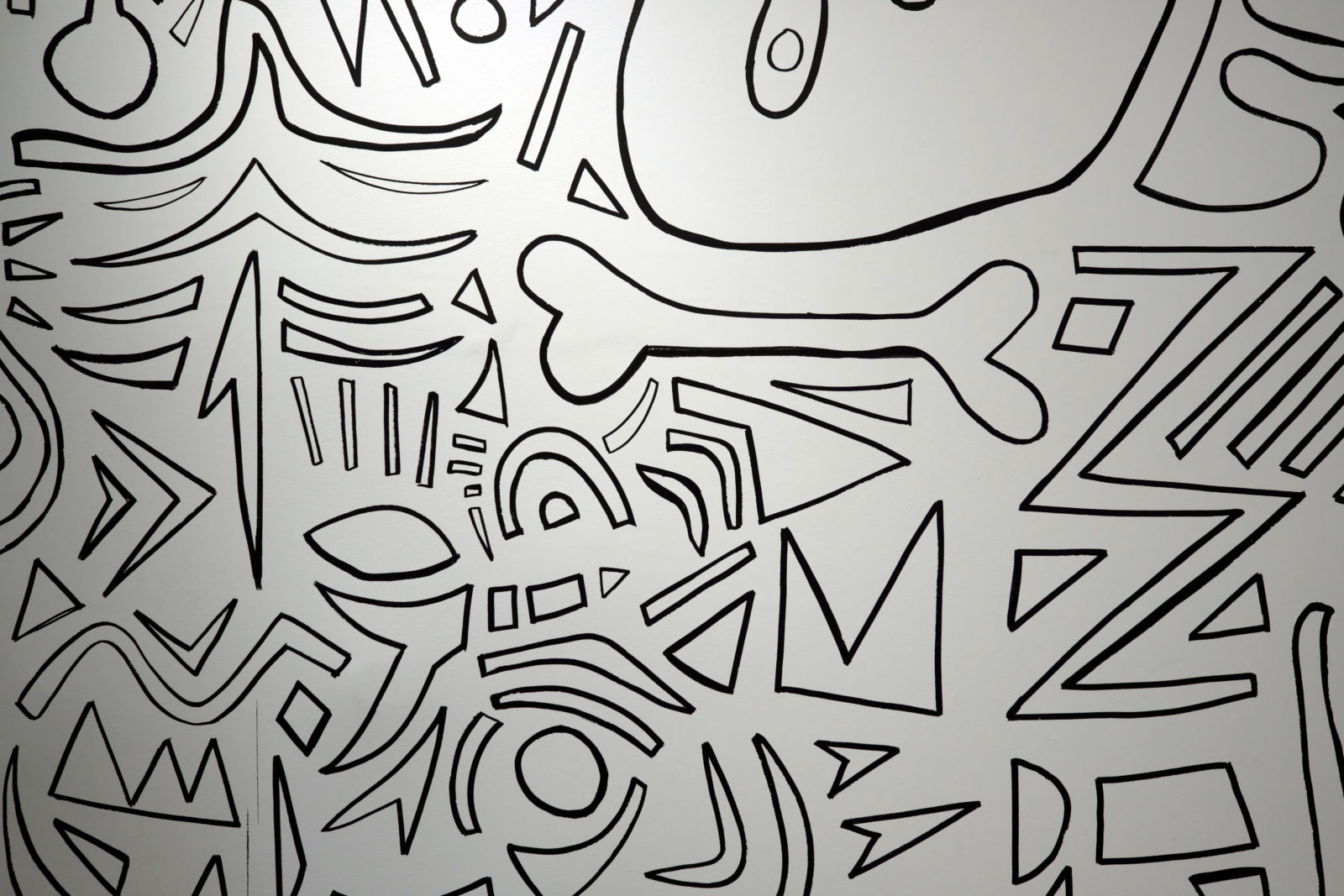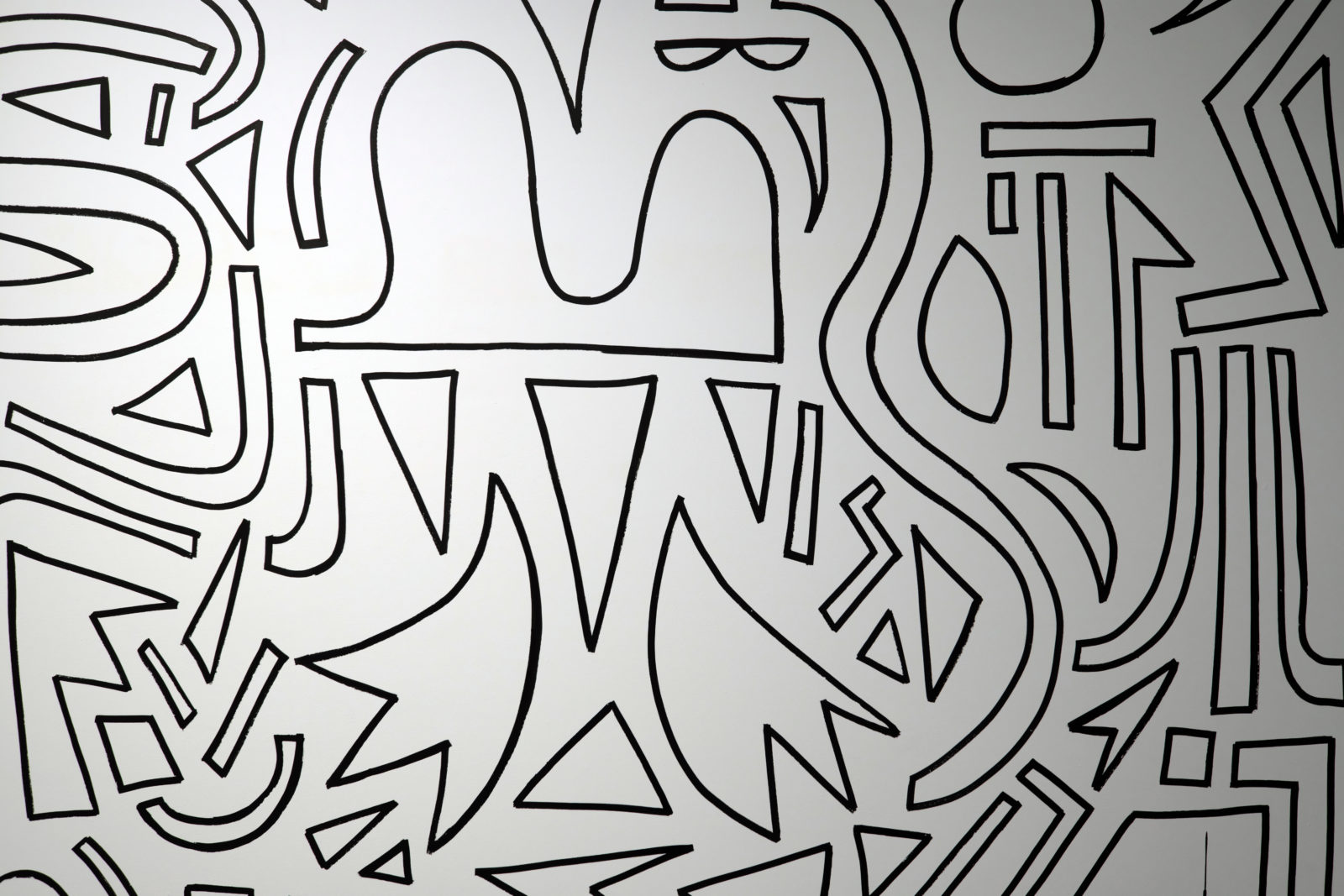 Apple, Video HD, 1 channel, colour/sound, duration: 12 sec(loop),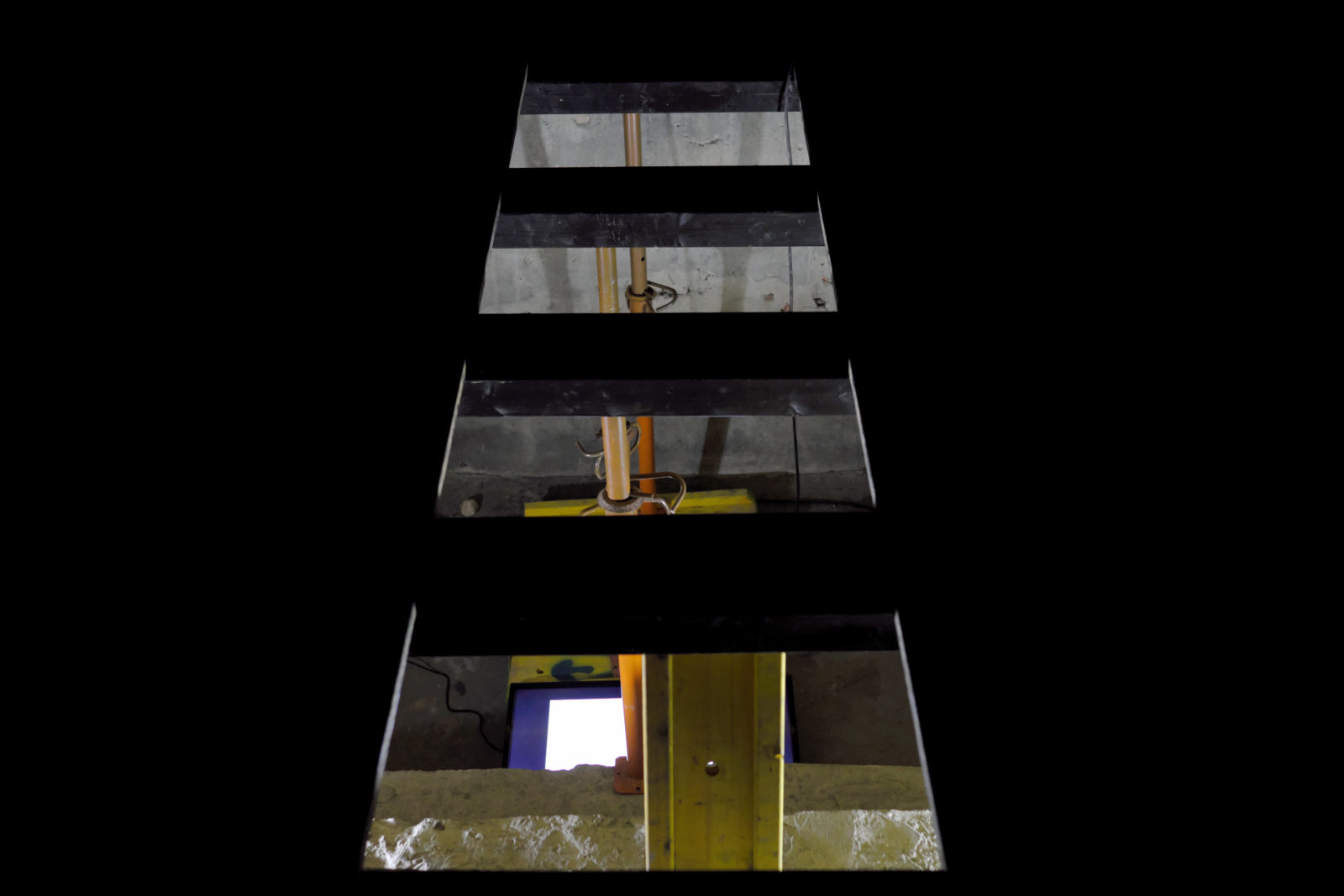 Apple, Video HD, 1 channel, colour/sound, duration: 12 sec(loop), site-specific under the floor of the gallery