Hibernation is a collaborative project with Tom Krasny as part of our residency at Tenjinyama Art Studio in Sapporo, Japan.
The sculpture is a dual self-portrait of us getting eaten by a bear, which was conceived to relieve the tension created from constantly hearing bear references on one hand, and not encountering any bears in reality, on the other. Bears can pose a very real threat even in urban territories, perhaps due to food shortages in their natural habitats.
There are a lot of pop culture icons feeding on bear mythologies.
Additionally, The Ainu, Japan's indigenous people, worship bears but also sacrifice them in a ceremony called "
Iyomante
".
There was a kinetic element in the exhibition, ringing a "bear bell", which the locals carry to alert the bear to go away when they travel in nature. The prints are made using only plants from Tenjinyama park, iron powder and mixed with water from lake Akan which is a spiritual place for the Ainu people.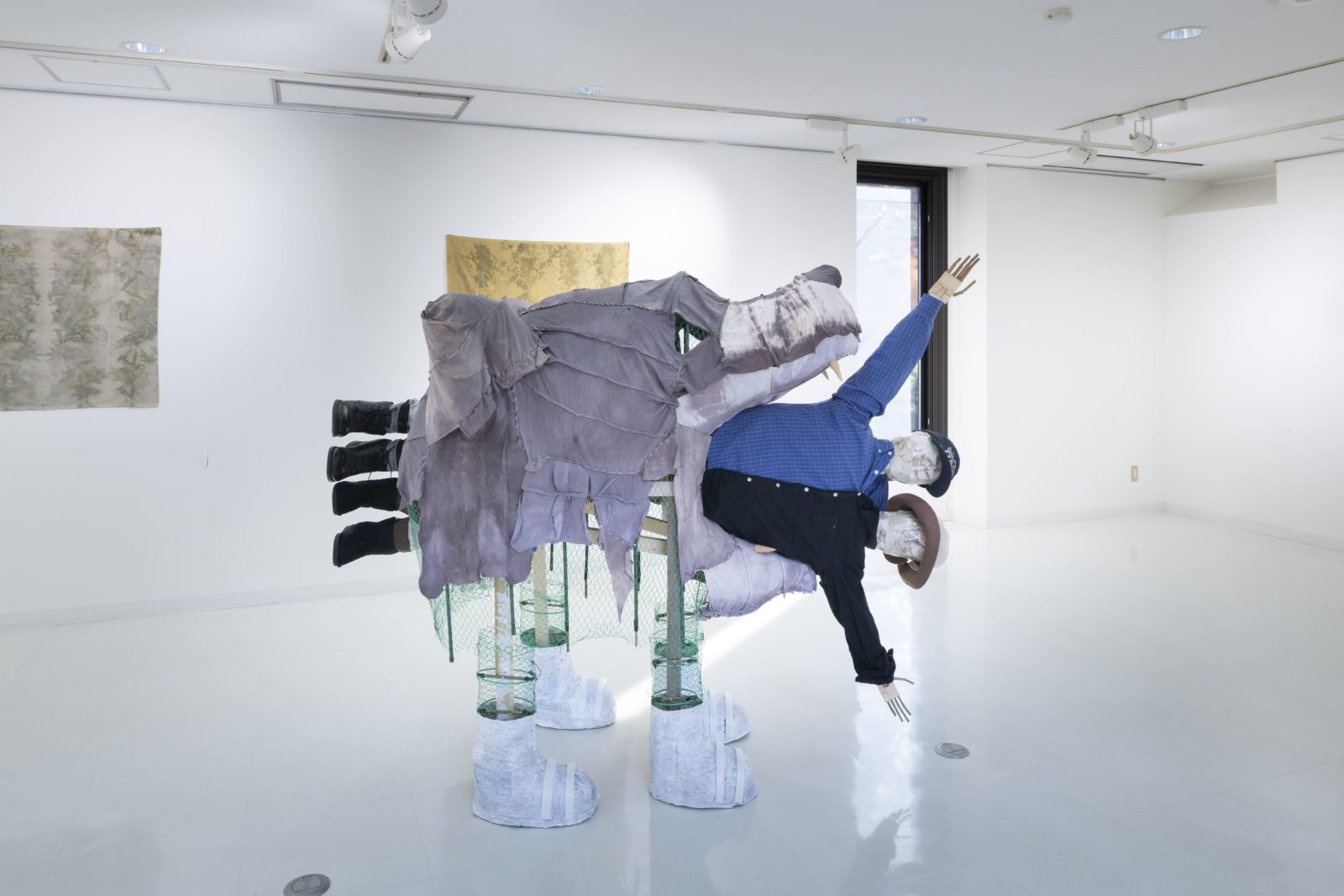 Self-dual portrait getting eaten by a bear, Wood, wire, paper, fabric, bamboo, 200 x 90 x 70 cm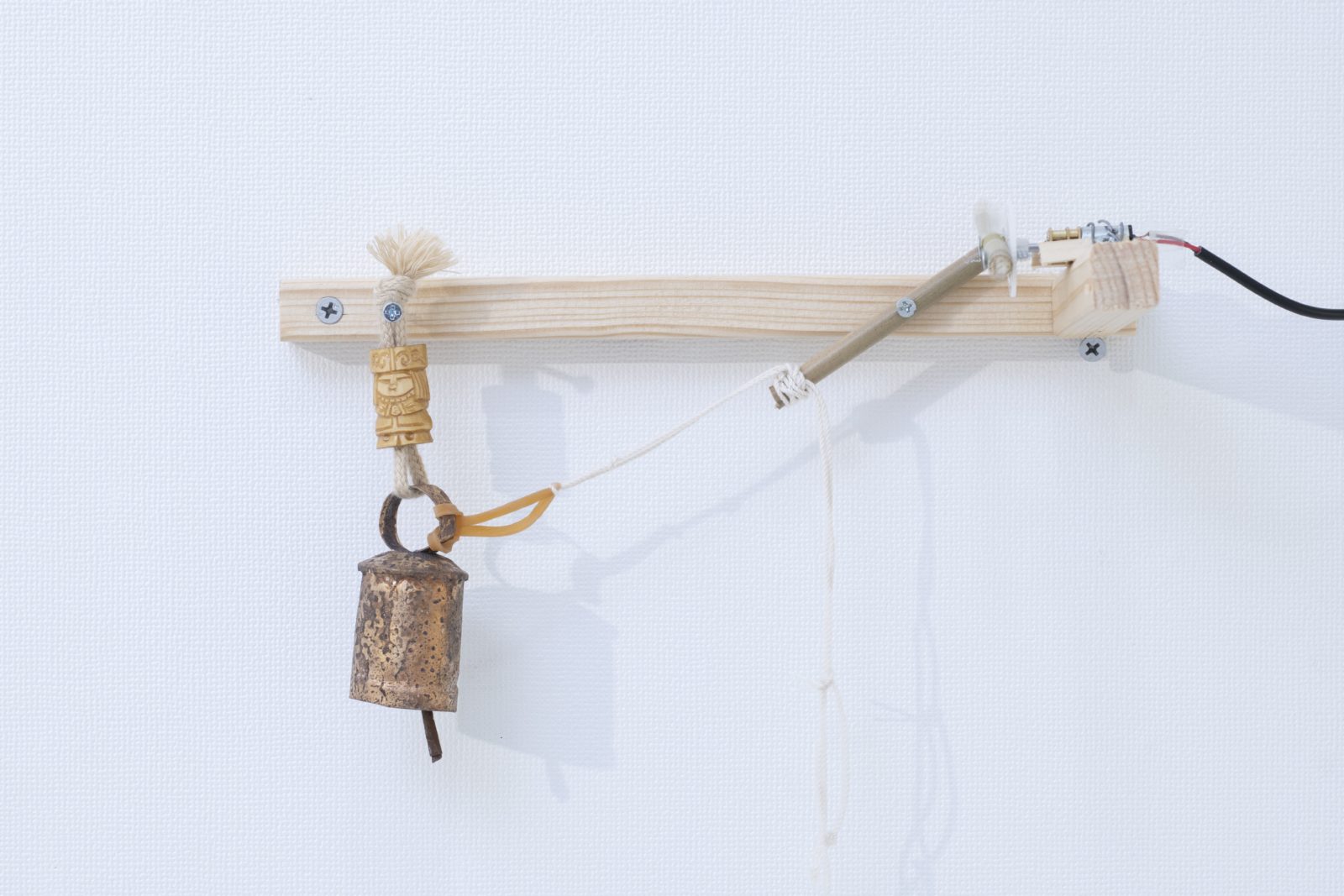 kinetic sound sculpture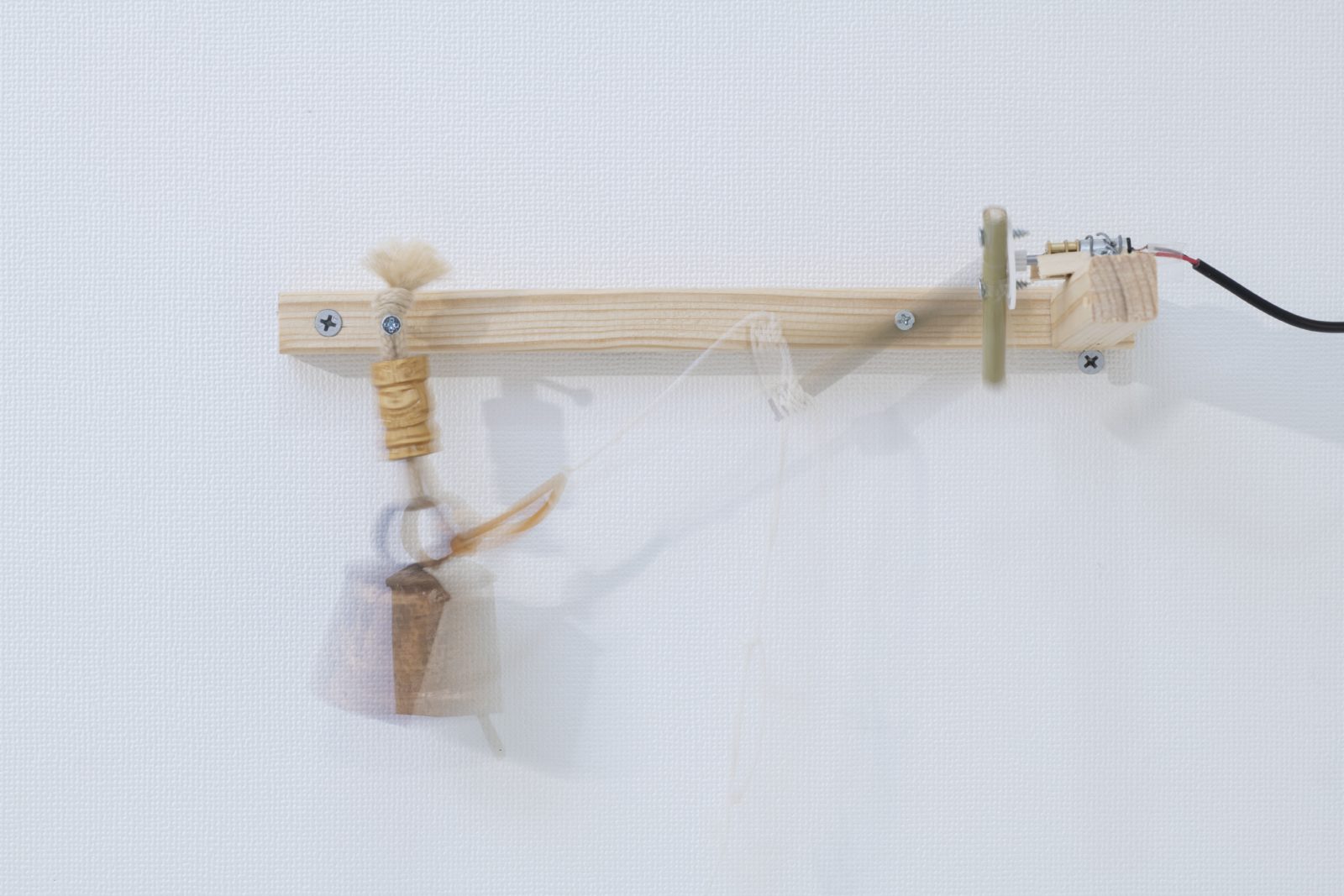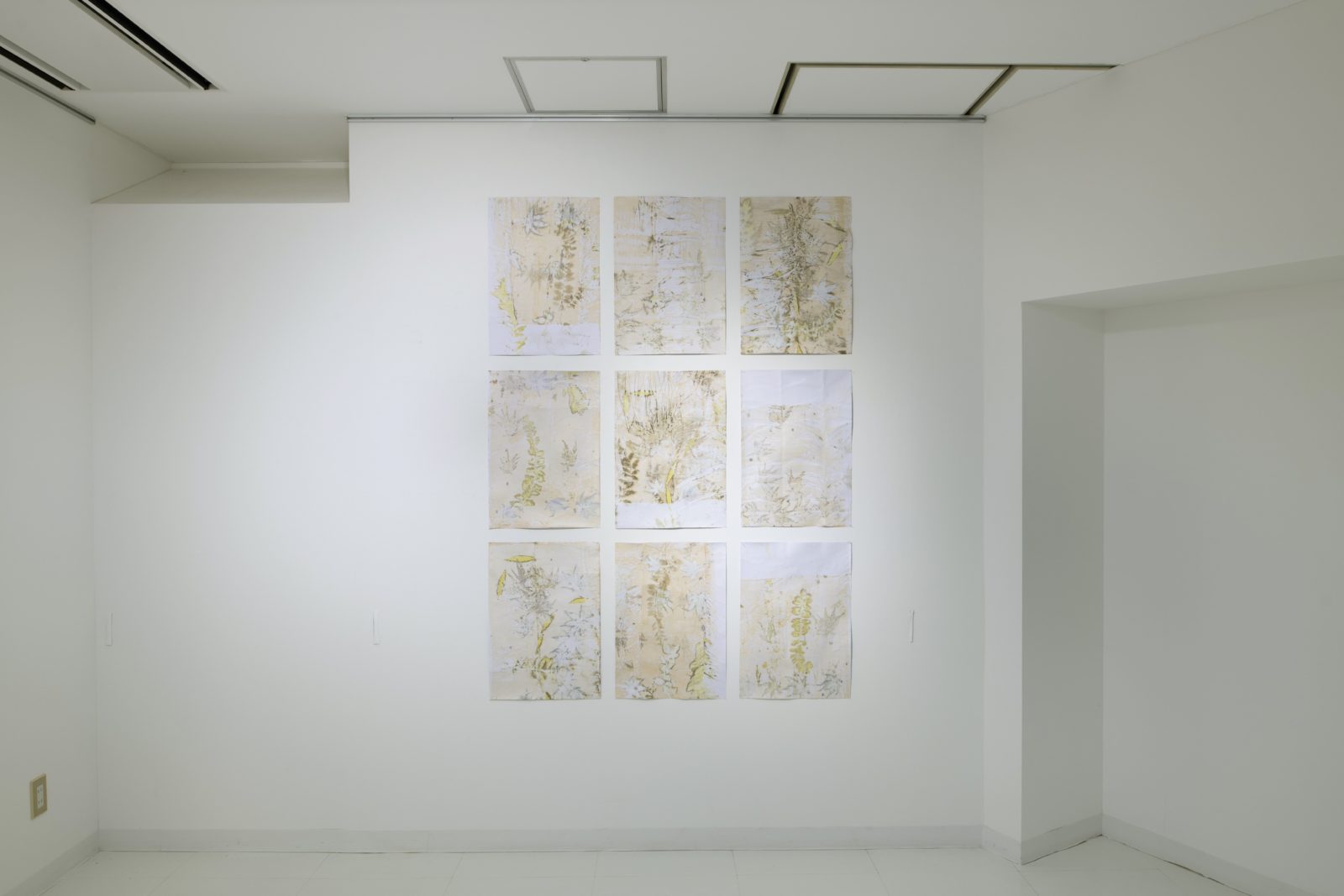 Untitled, Eco prints, 200 x 90 cm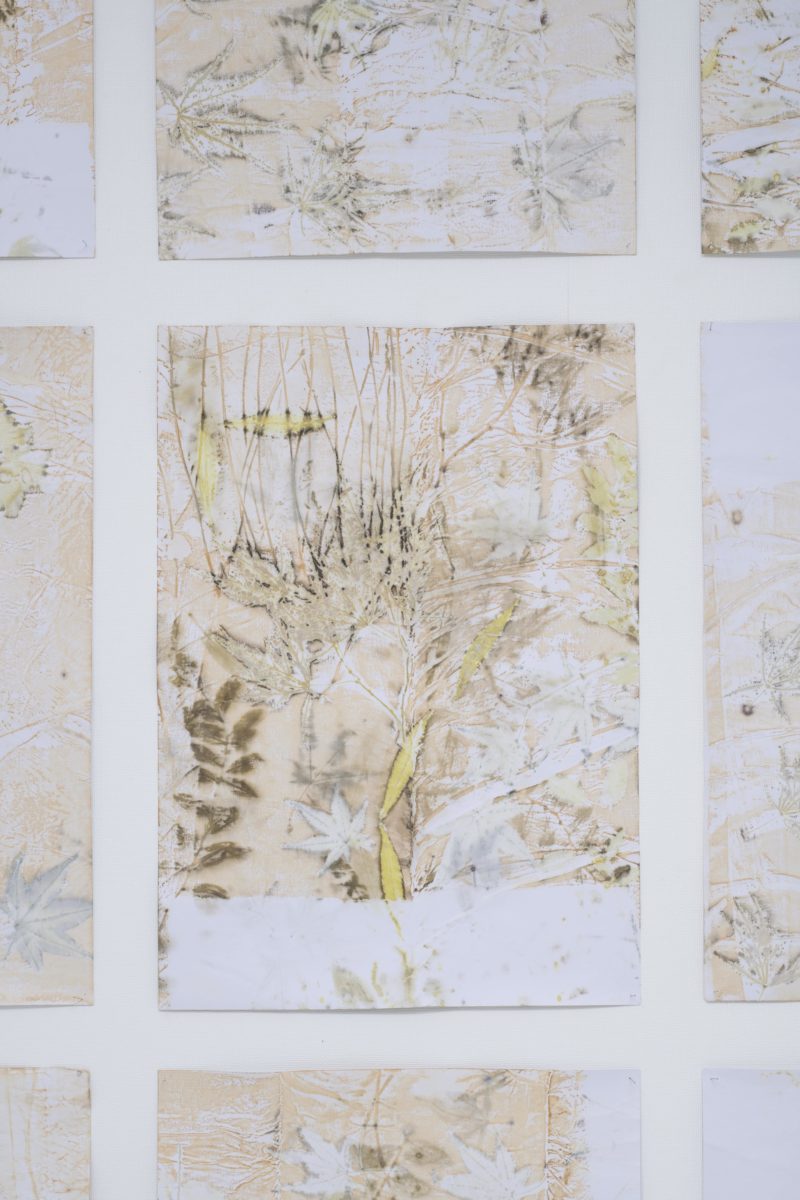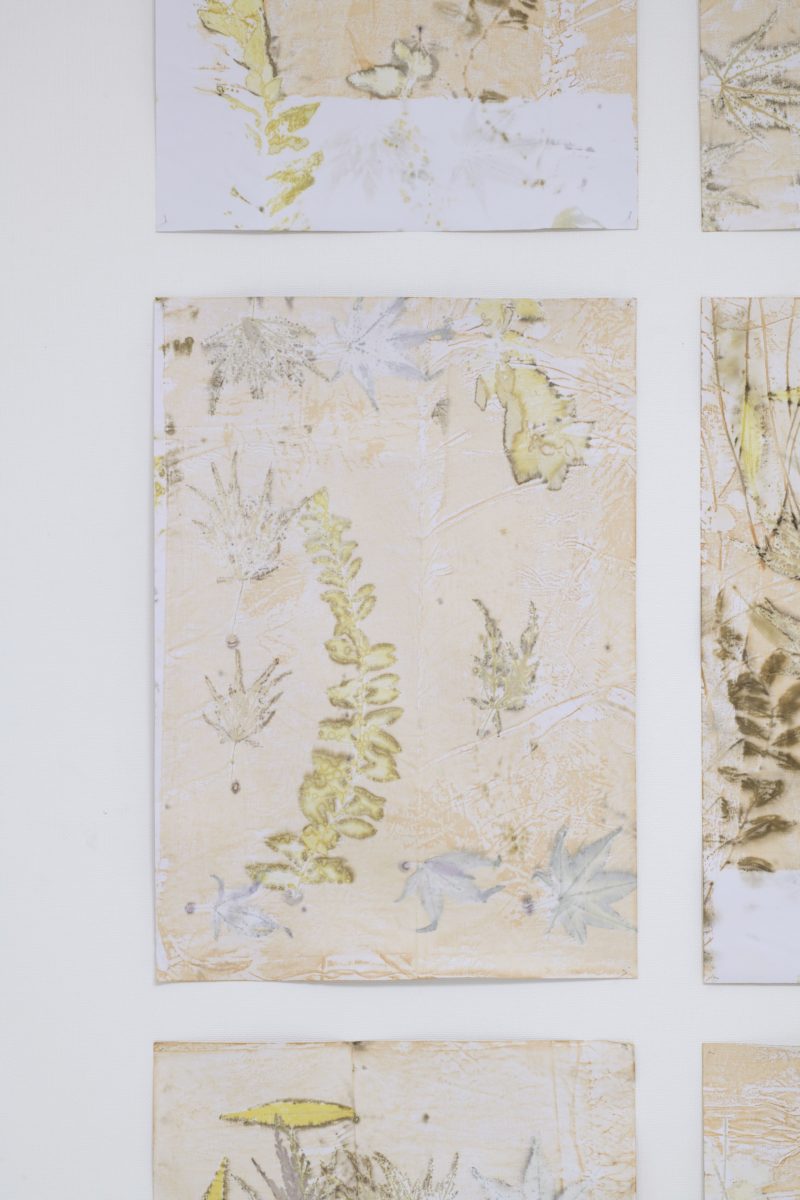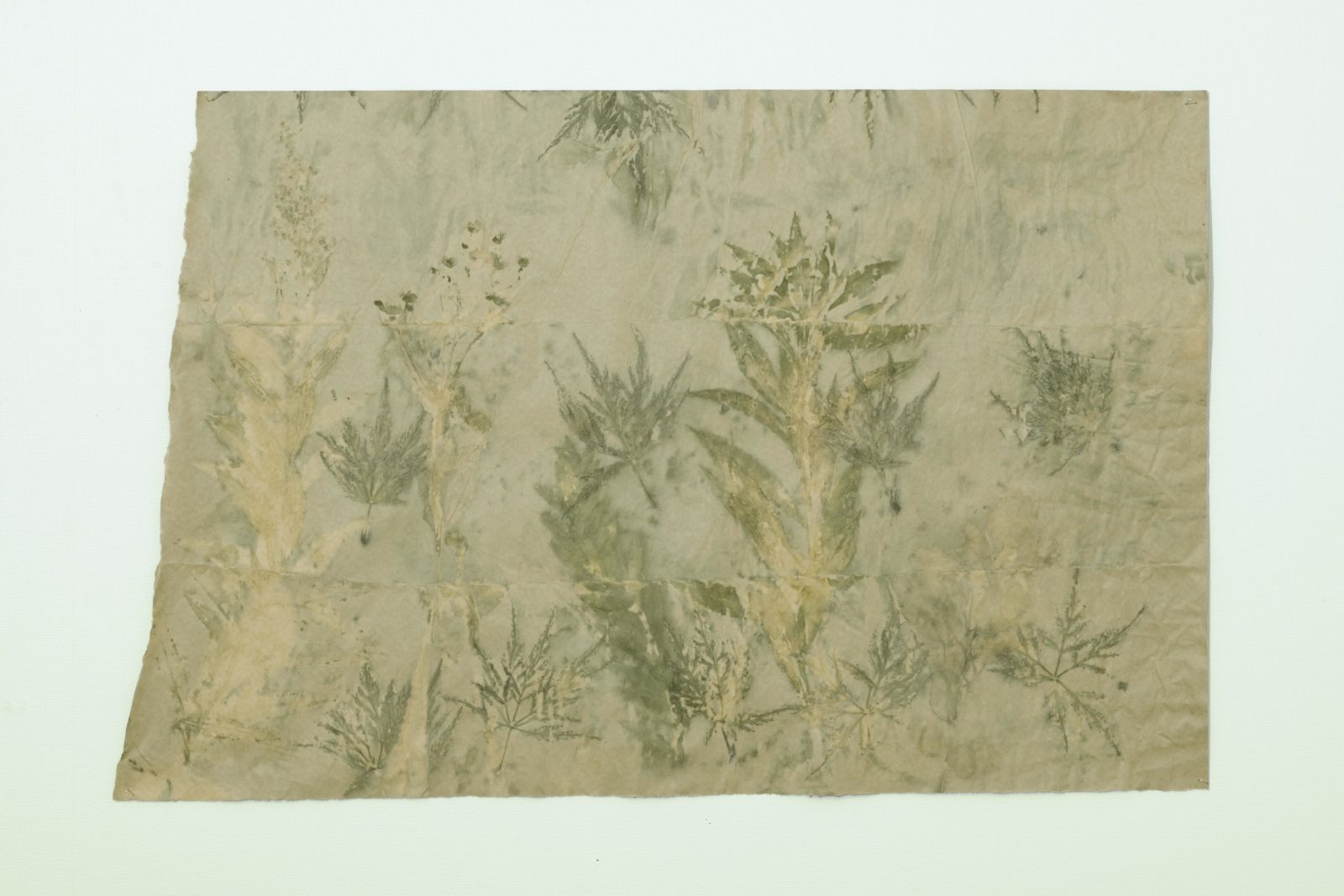 Untitled, Eco-print, 50 x 40 cm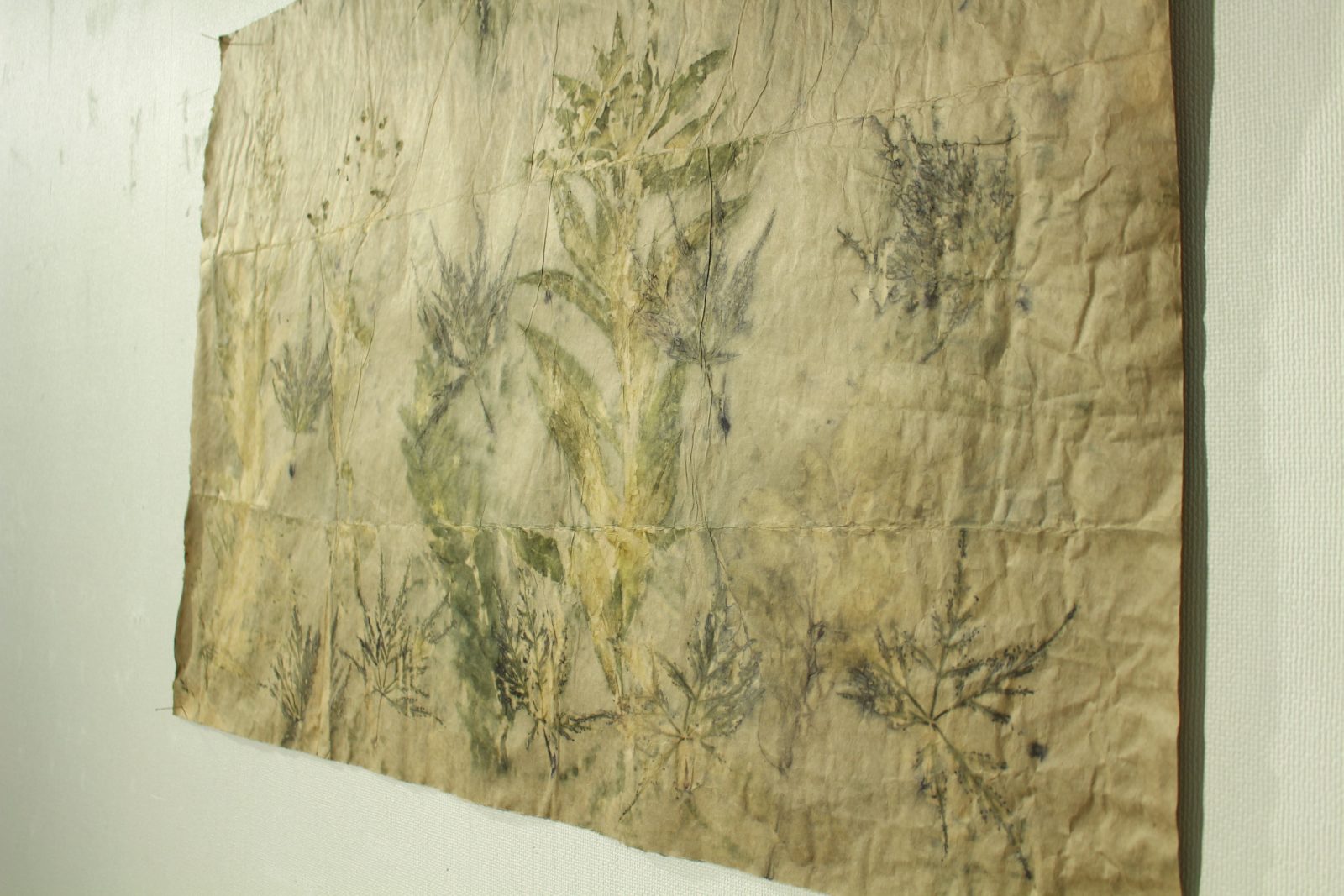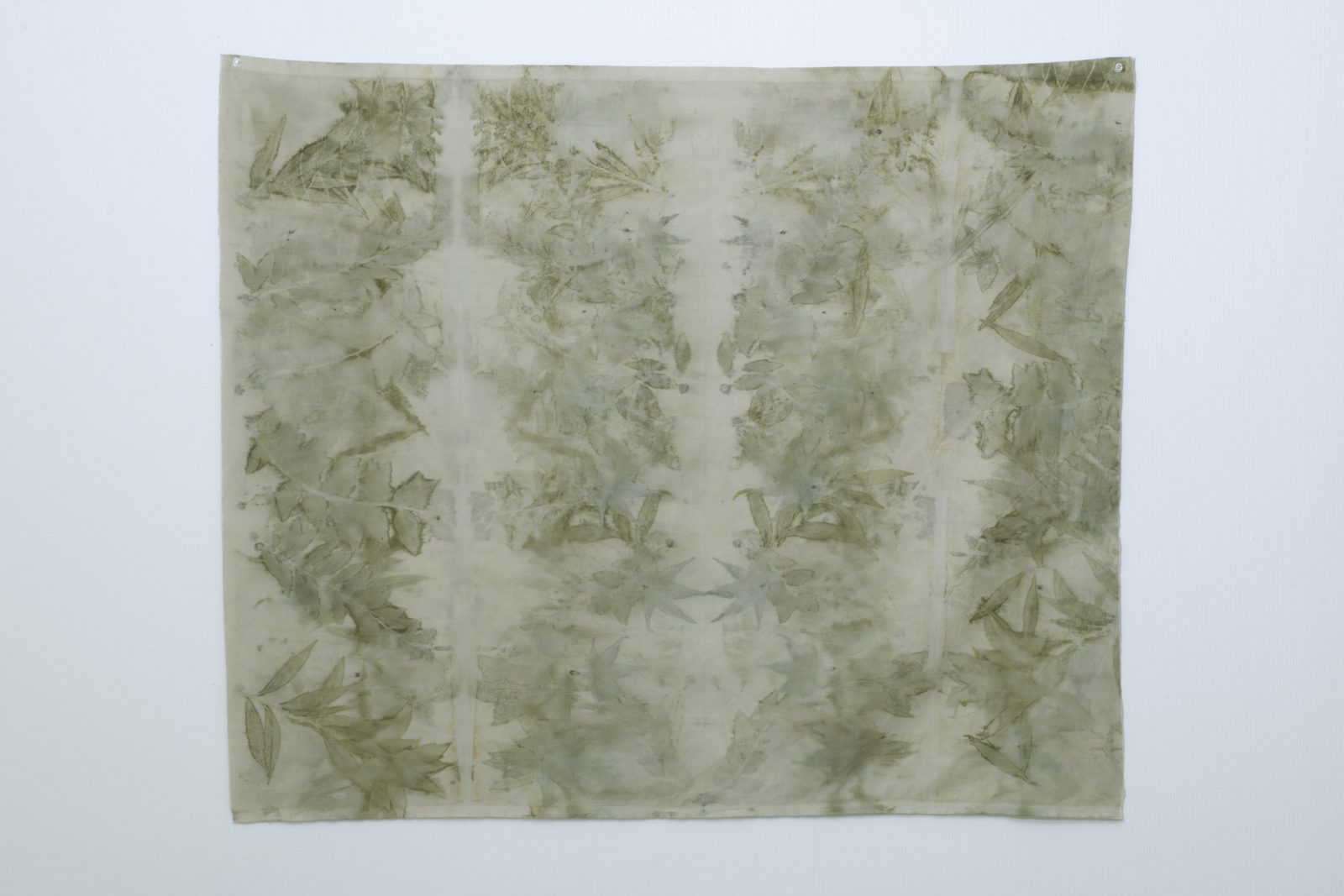 Untitled, Eco prints on fabric, 100 x 90 cm